Radioactive Man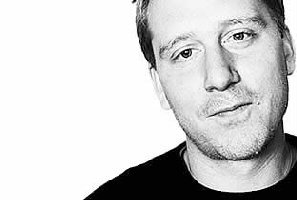 Radioactive Man is Keith Tenniswood, a producer, musician and DJ known mainly for his partnership with Andrew Weatherall in The Two Lone Swordsmen – but now is mainly focused on his solo work as Radioactive Man and production partnership with Billy Nasty as RadioNasty.
Meeting Andrew Weatherall in the Sabres of Paradise Days started off Keith's sonic deployment in the studio - Work with David Holmes, Beth Orton, The Aloof, Red Snapper and Primal Scream to name a few. As the Sabres disbanded Tenniswood joined up with Weatherall and formed Two Lone Swordsmen, a band who still have a firm hold on the heart strings of a generation and a time in electronic music, the album Tiny Reminders now has a 'classic album' status, with its raw machine funk and the depth of bass and soul that Keith has made his specialty.
His first album as Radioactive Man was self titled, released on Weatherall's Rotters Golf Club label in 2001, his first solo long player from years in the studio had finally come together and the track that every artist has, and is always known the most for, 'Uranium'. He then quickly went on to become one of the first artists to contribute to fabric's revered mix series.
Come 2004, Two Lone Swordsmen's Double Gone Chapel album released on Warp had shocked some from industry to fans from moving from electronica to both Weatherall and Tenniswood's original inspirations dub and rock n roll. It was a new era for the partnership Keith on bass and guitar, Andrew on vocals and processed through the Two Lone Swordsman studio came the second phase of TLS.
His third solo album 'Growl' was released by Control Tower with the help of fabric and was followed by fresh collaborations with numerous friends and releases on Paul Blackford's pure and resilient electro label Militant Science and Richard Wigglesworth's Tudor Beats, a place for Wigglesworth's explorative analogue acid output - both labels dedicated to two distinct niche sounds of underground electronics.
The Digital release has now been re-issued with download codes to 12 remixes. Next year watch out for a new project, born from Tenniswood's love of DUB and a release on Nasty's labels - Tortured and Electrix records