North of Ping Pong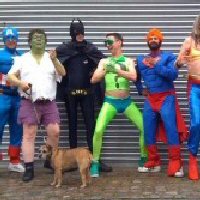 North of Ping Pong, (AKA Chazzy D & Jess) is a rollercoaster ride of the story of finding love from a true 'geezers' perspective. Recorded in North London and working in collaboration with beatmeister Tom Dinsdale of the Audio Bully's and a series of eclectic guest features including Mark 'Electro' Monero, Ping Pong are full steaming ahead with their individual and unexampled attitude towards music, with tracks such as the highly energised 'Go Go Girl', the dub tinged 'What Goes Up' and infamous 'Lairy Bitch Project'.
Ears instantly seem to prick up to a sound that fuses energised beats of the highest quality dance music influenced by hip-hop, electro, reggae, house, Latin and jazz-funk with an honest, no-holes barred, genuinely funny, narratives ranging from North London late night shenanigans to the highs and lows of love, which everyone can relate to whilst listening to it! Performing along side Chazzy D and Jess is the infamous, popping dance enigma 'Electro Monero' (Chemical Brothers Live Visuals), and being backed up with more dance crews, DJ's, Horn Sections and visuals than you could shake Leggs and co at (the Feck Horns, the 3 Radicals and the Anonymous Dance Crew to name but three). With stunning visuals by Fresh from the Basement complete this sensory overload of a show, ran in 2009 ranging from The Round House in May to The Bloom Festival.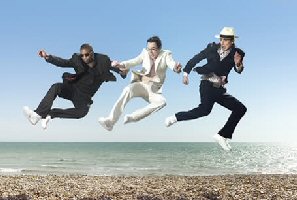 Their acclaimed, cult classic video for the track What Goes Up (must come down)' starring Chazzy D himself, with Electro Monero and Jess, featuring Kathy Burke, Jaime Murray and was directed by Adam ' Flat Nosed George Smith (The Streets, Chemical Brothers, Madness). Following its premiere at ResFest and taking home Golden Falcon Award at the 2007 Ibiza International Film Festival it continues to be shown worldwide through the Future Shorts film festivals. Its online presence has resulted in a total of well over 200,000 hits on YouTube through the Future Shorts site and it also features on the prestigious BBC Film Network web site. It was described by Dazed and Confused magazine as a "Hilarious taxi romp" whilst ID magazine stated that "All passengers are played by Chazzy D with Eddie Murphy-esque schizophrenia". But have a look at it now, its on the left of these writings…once viewed you will not be surprised to read that there is a 'docu-musical' in the pipeline.
In 2008, North of Ping Pong won The People's Music Award in two categories; the best Hip Hop act and the coveted Selector Award. North of Ping pong continues to be championed on the airwaves by the likes of Giles Peterson, Rob de Bank and Adam & Joe and is due to release the long awaited first album at the end of 2012.
Welcome to the world of NOPP. Just like Hotel California, you can check out, but you can never, never, leave.