LuSINda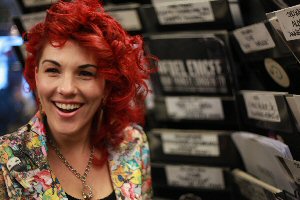 Has been playing and writing music since the tender age of seven and actively and professionally involved with the music industry for the last 13 years including working for Hed Kandi, Jazz FM, Kinetec Records and even a spell at Boozey and Hawkes!
She is one of the very few female dj's in London active in pushing scenes forward, staging her own events, managing acts, producing her own tracks and running two labels GRUFF RECORDS and VICTIM RECORDINGS.
Her sets incorporate a variety of different music, from funk, to hip hop; swing to rare groove, breaks to old skool drum and bass...her sets focus on the raw end of the sound whilst still being both accessible and innovative. In a Lusinda set, you can expect a powerful array of colourful noises, bleeps and bad ass melodies, underpinned by the freshest of ruff beats and fat breaks (always adding a few old skool UK breaks to the cauldron).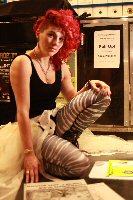 During the last 12 years LuSINda has played across the globe in Venezuela, Spain, Italy, Malta, Poland, Belgrade, Bulgaria, Czech Republic and Barcelona plus a successful series of gigs in Brazil and Portugal. She also plays up and down the UK for infamous club nights in cities such as Edinburgh, Leeds, Sheffield, Glasgow, Newcastle, Cardiff, Wales, Nottingham, Bristol and regularly on the London circuit.
As if this wasn't enough strings to her bow, she has also founded two club nights, hosted in London; Swerved which was created to provide music from genres that have influenced the music we hear today (started with Jerome Hill), showcasing artists such as The Correspondents, Alejandro Toledo,(Sherlock Holmes films) Pest (Ninja Tune), North of Ping Pong, The Criminal Minds and Andy Smith (Portishead)to name a few.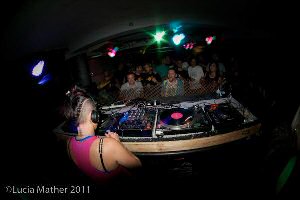 2013 started a new faze with gigs in Germany and also for Boomtown and Fusion festival and the following year with her debut at Glastonbury and djing again at Boomtown and Illusive Festivals plus her second release on Gruff.
2016 was the birth of her creative events company Minatour Events with a hugely successful launch with over 800 attendees. This event showcased all of her creative passions, incorporating all areas of creativity (performance, art and music). Continuing her passion for djing, she has spun alongside the likes of legendary djs such as Monki, Salt n Pepa, Mike Skinner (The Streets) Herbaliser, DJ Snuff, Son of Noise, Caxton Press, Shy FX, Breakage, Noisia, Janset, Mr. Thing and The Skints. Already 2017 looks like a corker with her teaming up with The Ragga Twins and My Bad Sister and creating an all female act Bitch Please. Her love for radio Presenting is still strong, with her regular show on KoolLondon and possibilities of Taking it further.