Chrome & Illinspired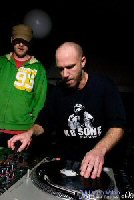 Two MCs who have definitely paid dues in the Hip-hop scene. Both have been rhyming, cutting, breaking and generally living Hip-hop since the late 80's. So it's no wonder that when you see the duo perform you get a full Hip-hop experience with Chrome on the mic whilst Illinspired is supplying the scratching on the decks, and then they flip it round the other way.
Chrome is and ex member of UK Hip-hop crew DefTex (Son records), releasing records since 1990 and performing alongside some of the biggest names in Hip-hop. Since 2007 when DefTex went there separate ways, Chrome has released 2 solo LPs, and has recently had a single out on German record label Naked Ape records. He also features on the new underground hit 'I remember when' by Agent finch and Specifik which is getting a lot of Airplay and attention! Ill Inspired has been Mc/Dj/B-Boy from 1984-present and first met Chrome in 1996 at a Boxing Day rap night in Norwich. In 97, he became a solo Mc, he began promoting his own local events and in 98 made a name on EA rap scene by attending every event and getting on the mic. (Ipswich/Norwich/Cambridge). By 2000, he had become the host for Sureshot (Norwich) and did his first support slot for non other than almighty Blade. In 2002 he hosted Dedbeat weekender (Doug E fresh/Edan/Dj Craze) and also became a workshop tutor teaching kids b-boying, Djing and mcing). He also hosted "Battle of Britain" national B-boy event (Derby/London).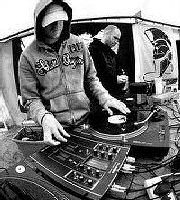 In 2003 they started Area6 Records and by 2006 their first live show which featured on "Chronicredeye" album. In 2008 he started a new live band (Scare the Normals) and formed Chrome+illinspired, where they performed in Switzerland and met Killa Instinct. 2012 saw the pair featured on 32 troop 12" single (Criminal minds). So far 2013 has pushed him to have the first official Chrome + Illa 12" release (Fathop Records) and he is currently working on new Chrome + Illa album + New Scare the Normals tracks.
Their vibe is hard beats with fast lyrical trickery keeping the energy levels high! They have played on stage with the likes of Public Enemy, Slum Village, Jurassic 5, DJ Format, J-Live, Homeboy Sandman, Gift of Gab, Souls of Mischief, Jazzy Jeff, Kool Herc and the list goes on and on!