Gizelle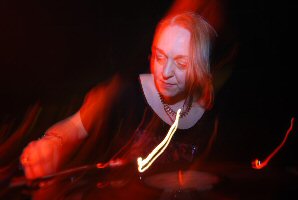 Gizelle Rebel Yelle has been spinning dance music to the masses since 1987. In the early days Gizelle began playing funk and soul until she connected with the new acid house and electronic dance music scene in London of the late 80's and 1990's.
Since those days she has been heavily involved in the underground electronic dance movement in London as an established and pioneering female DJ artist, playing acid house and techno all over the UK and Worldwide.
Gizelle Rebel Yelle is passionate about all music and loves making people dance; and recently Gizelle has gone back to her roots playing a eclectic mix of old skool electronic dance 1988-1992, house, soul, funk and disco classics all mixed on vinyl. With over 25 years experience of DJ'ing, she can read the crowd like a book and certainly knows how to get the party vibes moving in a spin.